As I've begun reaching out to my regular patients, I'm finding that most of you are like me—still strictly socially distancing.
Thank you for taking coronavirus seriously and doing your part in stopping its spread. I fully agree with staying home until we see what happens as the state reopens.
To support your immune health and help manage your stress levels, I'm adding some new services you can access from a distance.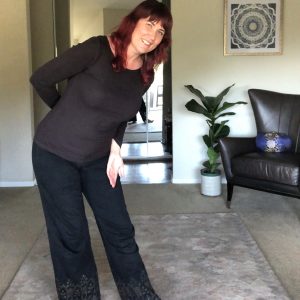 Starting June 24th, l'll be offering a half-hour tai qi session at 9 AM via Zoom on Wednesday mornings.  If you are interested in attending, please let me know so that I can send you the link.  I'm opening to adding a Tuesday evening section if there is interest.
Tai qi is a wonderful way to improve your circulation, especially important now as COVID-19 attacks the lining of blood vessels throughout the body as well as lung mucosal tissue. Those with cardiovascular risk factors are more likely to experience severe symptoms if they contract the virus.
Keeping your cardiovascular system healthy and systemic inflammation low is a top priority right now.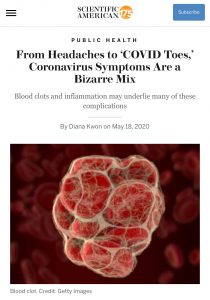 In addition to tai qi, I encourage you to walk, run, or bike to respiratory capacity (breathing hard) in non-crowded outdoor areas. I also strongly suggest that you reduce or eliminate inflammatory substances like wheat, sugar, dairy, and alcohol from your diet.
There is a suggested donation of $10 for tai qi classes, but if it's outside your budget, please attend anyway. I prefer payment by Venmo (@Katharine-Chaney-1) or check (mail to 750 Las Gallinas Ave., Ste. 206A, San Rafael, CA, 94903). To enroll in the class, please respond to this e-mail and I'll send you a Zoom link. If you're home with children, please feel free to have them join in!
Appointments on wheels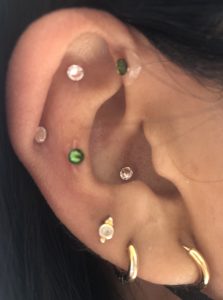 If you're ready to venture out of the house but not come into the clinic, I am now offering car appointments. We can chat and do tongue diagnosis through the closed window. With both of us in masks and my hands in clean medical gloves, we can roll down the windows for pulse diagnosis.
Then I can use sterilized tweezers and gloved hands to place magnets (jeweled or plain) in your left ear. Wear them for three days to activate the acupuncture points I would normally needle in the office. Herbal recommendations are also available at car appointments.
In June, I am offering 15-minute car appointment to existing patients for $25. You can schedule your car visit online.
New safety policies
If you're coming to the office for acupuncture, you'll need to sign my new consent form, agreeing to the new safety policies. Please know that I am doing everything in my power to keep the office as safe as possible and will not see patients who do not follow these new procedures. If you would like to book an acupuncture appointment, you can do so online.