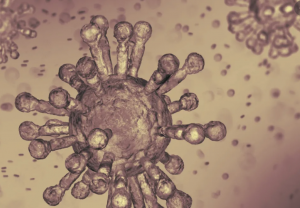 Things have changed quickly since I last posted. In compliance with the County's Shelter-in-Place ordinance, Pure Joy Acupuncture will remain closed until we've been notified that it's safe to reopen.
For those of you with appointments on the books, I will be contacting you to give you the option to reschedule.
While it is imperative for public health that I close my physical location for the time being, please know that I am here to help you in maintaining your physical and mental health during this time.
If I can be of service to you in any way during this stressful time, please contact me (415) 994-0252, kchaney@purejoyacupuncture.com.  I currently am offering video appointments with acupressure, supplement, and herbal recommendations to help keep you healthy and grounded.
After the shelter-in-place is lifted, I will be providing acupuncture to help your immune system stay strong and your nervous system calm.
In the meantime, I'm about to put in an order for the immune-boosting supplements recommended in this post. Please let me know if you would like to be included. I'm happy to have them shipped to your home or deliver them to your doorstep in Marin.
Learn more
Bolster your immunity