My safety routines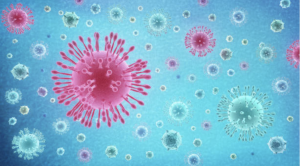 Helping you maintain your health is my top priority. Of course my clinic is closed during shelter in place, but know that I consistently take every precaution to be sure you come to a clean, protected environment.
As always, I practice handwashing (as mandated by law and good sense) before and after I needle patients, before and after I remove needles, and after using the restroom or eating.
During times when illness is more prevalent, I sanitize the face cradles on my tables after each patient, wipe down the doorknobs, massage tables and clean fields (where I keep acupuncture supplies) multiple times a day.
Please help me keep my clinic a safe space by refraining from coming in if you are displaying any symptoms of illness. 
For those of you who are healthy, when you come in please put your personal items on the tables provided, rather than on the counter where needles and other acupuncture supplies are kept.
Thank you for not wearing perfumes or essential oils to your appointment. They can linger in the space and cause immune reactions for those who are sensitive.
Do come in for acupuncture preventively

Chinese medicine is, at its core, a preventive medicine. Many Chinese medicine texts begin by giving guidelines on how to stay healthy before addressing how to treat disease.
Acupuncture is a great way to regulate and strengthen your immune system as well as calm your nervous system.
If you are healthy and experiencing anxiety, worry or stress, it's a perfect time to come in to maintain your health.
Again, especially during the winter season, please reschedule your appointment if you are experiencing active cold or flu symptoms. I'm happy to send you supportive herbs and/or supplements if you are feeling under the weather.
Learn more
Bolster your immunity