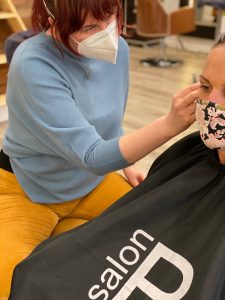 Feeling like your nervous system could use some help finding equilibrium right now? The NADA protocol is a series of five auricular points that was developed by the Black Panthers at the Lincoln Hospital. It is recognized by the WHO to treat trauma, insomnia & addiction. To learn more about auricular therapy and the pioneering role the Black Panthers played in its development, read more here.
Ready to try auricular therapy?
Please join me at our pop-up ear seed clinic:
Saturday, March 13, 11AM-2PM
Salon B on 4th Street in downtown San Rafael
Receive the NADA treatment with small ear magnets (subtle or blingy) to help relieve your anxiety, insomnia, stress and body pain.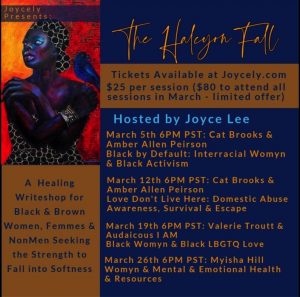 To schedule your appointment ('cause it's still COVID times and we want to keep you safe!), please contact Amy at Salon B: (415) 454-8622.
Treatments are $25/ear with 10% of the profits going to The Halcyon Fall. The Halcyon Fall is a weekly event hosted by Joyce Lee every Friday for black and brown women, femmes, non-men. Each week features a different speaker and topic.
Don't fit these demographics, but want to support this community? You can donate directly Joyce Lee on PayPal or Cash App to sponsor someone's ticket.