I would like to draw your attention to PLAY Marin, an African American-led nonprofit based in Marin City. While Marin has been Sheltering-in-Place the last three months, the organization has been supporting local restaurants and delivering over 600 meals a weekend to high-risk communities.
Their mission does not stop there. Their founder and CEO, Paul Austin, is a Marin County native who founded PLAY Marin to help bring children from different backgrounds together, nurturing a more integrative and inclusive county.
In a world without coronavirus, PLAY Marin organizes playdates with children of similar ages at local parks. Paul and his team lead children and parents in team-building exercises to help the kids meet one another joyfully, safely, and respectfully.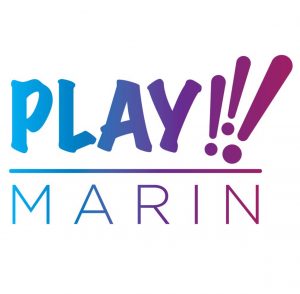 Here's how they describe their work:
"PLAY recognizes the need for stronger diversity and inclusion in Marin County. We believe that the unique experiences of different cultures and socioeconomic backgrounds serves to enhance our larger community. We intentionally give kids of diverse ethnic and socioeconomic backgrounds the opportunity to learn, grow and play together. Being able to understand and appreciate others who are different from you is vital to the advancement of our society. We see play as a vehicle to this end.
We aim to counter the negative narrative that exist about certain communities within Marin (namely Marin City and the Canal). Highlighting the talent, compassion and kindness that exist in those communities, affords other Marin communities an opportunity to experience how amazing these communities are. We will achieve this by engaging families from the larger Marin area with families from these communities. United through play, Marin will move past tolerance and become a more inclusive place to live."
Additional goals of Paul and his team include replacing the unsafe play structure at Hunter's Lot Park, which is one of Marin City's few open spaces. PLAY Marin is also looking to overhaul and update the Marin City ball field to make it usable and safe again.
I'm donating and so can you
Starting now and until the end of June, I'll donate 10% of profits from any supplements and herb sales to PLAY Marin. You can also donate to them directly, and if you feel called, volunteer your time and skills to support them as well.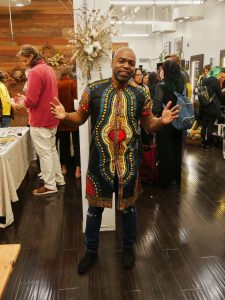 Salon B, another African American-owned business, has also has pledged to donate 10% of their sales to PLAY Marin. The salon, located on 4th St. in downtown San Rafael, is not currently offering services due to coronavirus restrictions. But you can arrange curbside pick up or have products shipped to you at this time.
Salon B carries wonderful products, including their own vegan, cruelty-free line. Soon, they will have stylish Salon BLM T-shirts in stock and for sale–perfect whether you're protesting or social distancing and have worn through your pajamas.
Like Paul, Salon B's founder, Bishlam Bullock, is a Marin native. Paul and Bishlam's family came to Marin City in the 1940s to work in the Sausalito Marin Shipyards and flee racism and oppression in the South. They were part of a vibrant, self-sufficient community in Marin City. During this time, retail and commerce thrived and Marin City was far more integrated than it is today. After the war ended, their family stayed in the community. Both Paul and Bishlam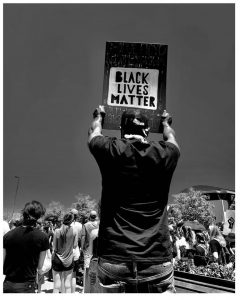 were raised in Marin City and are active in the community.
Bishlam and Paul both promoted and participated in the Marin City protest for equal rights on June 2. The event, which was attended by over 1,000 people, was organized by three local young women, Mikyla Williams, Lynnette Egenlauf, and Ayana Woodard-Morgan, a recent Tuskegee University graduate, Ayana Woodard-Morgan. Bishlam also spoke at the June 4 march in downtown San Rafael. The Salon B and PLAY Marin Instagram accounts are great sources for information on upcoming protests, including car caravans and socially distanced protests.