You heard the rumblings.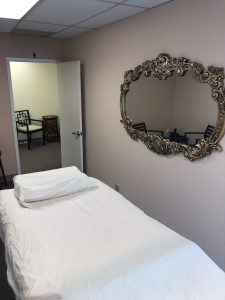 You've seen the paint swatches on social media.
It's time to announce that on October 15, 2019, Pure Joy Acupuncture has a new home!
750 Las Gallinas, Suite 206A
San Rafael
As the season shifts, it's time to nest. I chose everything from the light bulbs to the carpet to honor your healing experience. This medical building offers convenient parking, an ADA compliant elevator, ample natural light, and delightful, indoor gardens to welcome you.
The spacious, private waiting room sets the tone to prepare for your treatment. Even more exciting is that I now have two rooms to offer more availability for your scheduling needs!