Please join me at wonderful no-cost events in the coming weeks!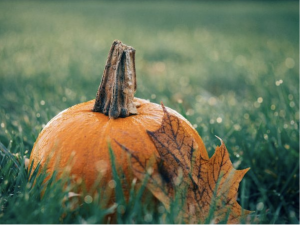 Mindful Morning this Thursday, October 3rd at 10AM.
Mari of Pilates by Mari will lead us through a short mat class.
Rotate between complimentary services:
– Mini-acupuncture sessions
– Personalized advice to overcome injury and improve your fitness with Mari
– Complimentary makeovers with Sally Sauvignon using clean beauty projects
Please RSVP by the evening of Wednesday, October 2nd to sallysauvignon@gmail.com to reserve your spot!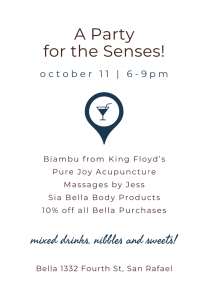 Delight the Senses on Friday, October 11th 6-9PM at Bella Boutique in downtown San Rafael.
Complimentary services
– Mini-acupuncture sessions
– Aromatherapy and body products from Sia Bella
– Massage
– Personal shopping with Stacey, owner of Bella
– Refreshments by King Floyd's
No need to RSVP for this, just drop by 1332 4th Street in San Rafael between 6 and 9PM on Friday, October 11th!